Tumor & micro-environment

Hypoxia in skeletal development and bone metastasis
Numerous mechanisms that are critical for developmental biology are also involved in tumorigenesis. The transcription factors HIFs (Hypoxia Inducible Factors) illustrate this remark, playing fundamental roles both in tumor and skeletal development. The general goal of our work is to study the role of hypoxia and HIFs in skeletal development, and evaluate how their effects within the bone microenvironment could contribute to bone metastasis.
We previously demonstrated that tissue hypoxia and HIF-1alpa are essential to ensure proper skeletal development but the role of HIFs in chondrodysplasias (skeletal disorders characterize by an abnormal development of the growth plate cartilage) is unknown. Our recent work indicates that HIFs are involved in these pathological conditions. We currently investigate how HIFs could contribute to skeletal dysplasia and whether this can be prevented in mice.
HIFs are also essential for bone homeostasis. We recently found that osteoprogenitor cells (OPCs) are hypoxic and express high levels of HIFs. Notably, we demonstrated that activation of HIF signaling n OPCs promotes locally breast cancer metastasis to bone, but also promotes distant tumor growth in the breast and dissemination to the lungs and to other organs located far away from bones. We are currently investigating how the hypoxic bone microenvironment controls breast cancer growth and metastasis in a systemic fashion.
Despite the improvement of surgery and the use of agressive chemotherapies, the survival rate of patients with bone sarcomas did not evolved for decades. Especially, the number of patients with metastases was not reduced. Our aim is to highlight new prognosis markers that could help to predict tumor progression and metastases and aslo therapeutic targets to treat disseminated osteosarcomas. We hypothezise that osteosarcomas can develop thanks to alterations of the osteoblast microenvironment in which they grow. We study the role of syndecan-2 during osteosarcoma development. This heparan sulfate protoglycan expressed at the surface of osteoblasts controls Wnt signaling and Wnt factor avaibility and thereby modulates bone remodeling, angiogenesis and influences hematopoietic niche. Another aspect of sarcoma development that is explored by our group is the possible implication of cancer stem-like cells in chemoresistance and metastatic processes.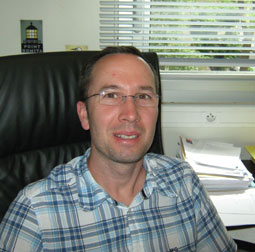 PROVOT Sylvain
Chargé de recherche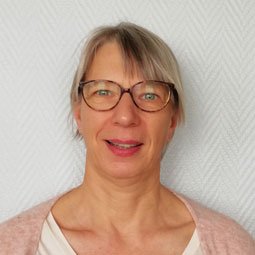 MODROWSKI Dominique
Chargée de recherche
Y. Aslan 3ème année de Thèse
L. Sakr M2
J. Luce M2
J. Tchicaya Bouanga 1ère année de Thèse
Devignes C.S., Aslan Y., and Provot S. Signaling pathways underlying bone metastasis: hypoxia signaling in bone metastasis and beyond. Current Molecular Biology Reports. In press.
Devignes C.S., Aslan Y., Brenot A., Devillers A., Schepers K., Fabre S., Chou J., Casbon A.J., Werb Z, and Provot S. HIF signaling in osteoblast-lineage cells promotes systemic breast cancer growth and metastasis in mice. 2018. PNAS. 2018 Jan 30;115(5).
Bouaziz W., Sigaux J., Modrowski D., Devignes C.S., Funck-Brentano T., Richette P., Ea H.K., Provot S., Cohen-Solal M., Hay E. Interaction of HIF1α and β-catenin inhibits matrix metalloproteinase 13 expression and prevents cartilage damage in mice. PNAS. 2016. Vol. 113 (19): 5453-5458.
Provot S. Emerging notions about the microenvironmental control of tumor growth and dissemination. Med Sci (Paris). 2014. 40 (4): 366-71.
Chou J., Lin J.H, Brenot A., Kim J.W., Provot S. and Werb Z. GATA3 suppresses metastasis and modulates the tumour microenvironment by regulating microRNA-29b expression. Nature Cell Biol. 2013. 15(2): 201-13.
Marion A, Dieudonné FX, Patiño-Garcia A, Lecanda F, Marie PJ, Modrowski D. Calpain-6 is an endothelin-1 signaling dependent protective factor in chemoresistant osteosarcoma. Int J Cancer. 2012 Jun 1;130(11):2514-25. doi: 10.1002/ijc.26246. Epub 2011 Aug 16
Dieudonné FX, Marion A, Marie PJ, Modrowski D. Targeted inhibition of T-cell factor activity promotes syndecan-2 expression and sensitization to doxorubicin in osteosarcoma cells and bone tumors in mice. J Bone Miner Res. 2012 Oct;27(10):2118-29. doi: 10.1002/jbmr.1650