Microcrystal and diseases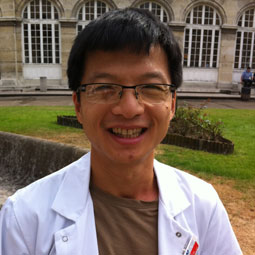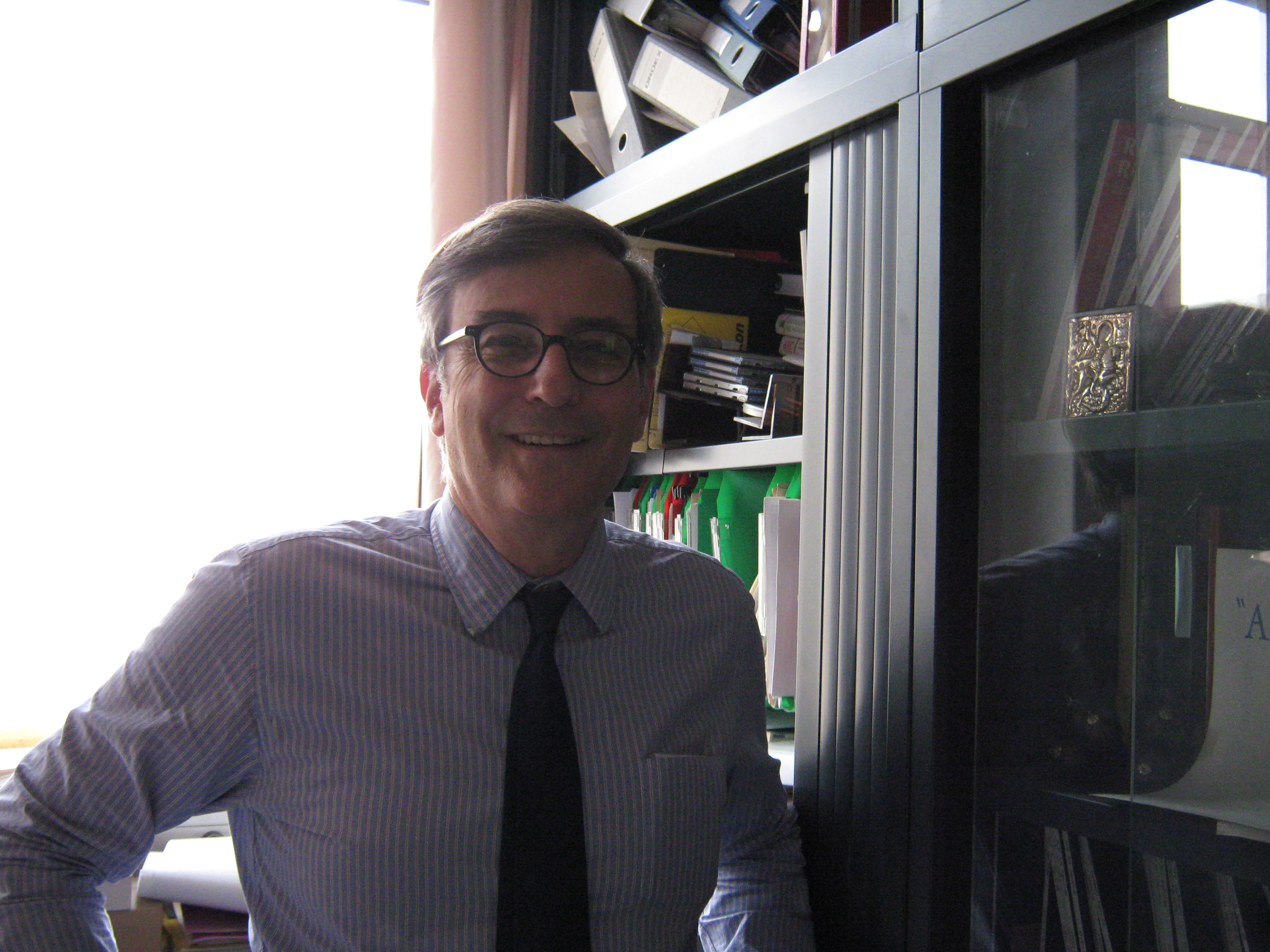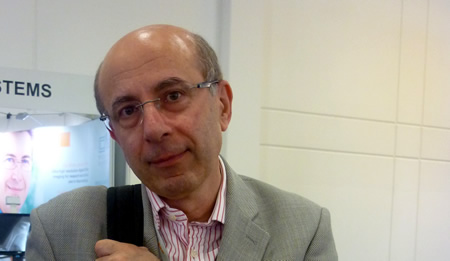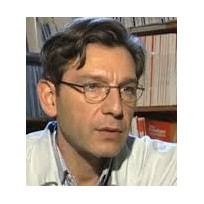 C. Leroy Thèse
A. Gauffenic Thèse
T.-W. Chirayath Thèse
Bardin T, Bouée S, Clerson P, Chalès G, Flipo RM, Lioté F, Perez V, Poiraud T, Schaeverbeke T, Richette P.
Prevalence of Gout in the Adult Population of France. Arthritis Care Res (Hoboken). 2016 Feb;68(2):261-6.
Bardin T, Chalès G, Pascart T, Flipo RM, Korng Ea H, Roujeau JC, Delayen A, Clerson P. Risk of cutaneous adverse events with febuxostat treatment in patients with skin reaction to allopurinol. A retrospective, hospital-based study of 101 patients with consecutive allopurinol and febuxostat treatment. Joint Bone Spine. 2016 May;83(3):314-7.
Bardin T, Keenan RT, Khanna PP, Kopicko J, Fung M, Bhakta N, Adler S, Storgard C, Baumgartner S, So A. Lesinurad in combination with allopurinol: a randomised, double-blind, placebo-controlled study in patients with gout with inadequate response to standard of care (the multinational CLEAR 2 study). Ann Rheum Dis. 2017 May;76(5):811-820. 
Ben Kilani MS, Achour Y, Perea J, Cornelis F, Bardin T, Chaudru V, Maalej A, Petit-Teixeira E. Characterization of copy number variants for CCL3L1 gene in rheumatoid arthritis for French trio families and Tunisian cases and controls. Clin Rheumatol. 2016 Jan 4. [Epub ahead of print] PMID:26728148
Cooper C, Bartin T, ML, Cacoub P, Caminis J, Civitelli R, Cutolo M, Dere W. Balancing benefits and risks of glucocorticoids in rheumatic diseases and other inflammatory joint disorders: new insights from emerging data. An expert consensus paper from the European Society for Clinical and Economic Aspects of Osteoporosis and Osteoarthritis (ESCEO). Aging Clin Exp Res. 2016 Jan8 [Epub ahead of print] PMID: 26746234
Juge PA, Truchetet ME, Pillebout E, Ottaviani S, Vigneau C, Loustau C, Cornec D, Pascart T, Snanoudj R, Bailly F, Cornec-Le Gall E, Schaeverbeke T, Saraux A, Dieudé P, Flipo RM, Richette P, Lioté F, Bardin T, Chalès G, Ea HK. Efficacy and safety of febuxostat in 73 gouty patients with stage 4/5 chronic kidney disease: A retrospective study of 10 centers. Joint Bone Spine. 2016 Nov 4. pii: S1297-319X(16)30175-0. 
Kiltz U, Smolen J, Bardin T, Cohen Solal A, Dalbeth N, Doherty M, Engel B, Flader C, Kay J, Matsuoka M, Perez-Ruiz F, da Rocha Castelar-Pinheiro G, Saag K, So A, Vazquez Mellado J, Weisman M, Westhoff TH, Yamanaka H, Braun J. Treat-to-target (T2T) recommendations for gout. Ann Rheum Dis. 2016 Apr;76(4):632-638.
Lahaye C, Soubrier M, Mulliez A, Bardin T, Cantagrel A, Combe B, Dougados M, Flipo RM, Le Loët X, Shaeverbeke T, Ravaud P, Mariette X, Gottenberg JE; French Society of Rheumatology. Effectiveness and safety of abatacept in elderly patients with rheumatoid arthritis enrolled in the French Society of Rheumatology's ORA registry. Rheumatology (Oxford). 2016 May;55(5):874-82.
Malbos S, Ureña-Torres P, Bardin T, Ea HK. Sodium thiosulfate is effective in calcific uremic arteriolopathy complicating chronic hemodialysis. Joint Bone Spine. 2016 Jan;83(1):89-92.
Richette P, Doherty M, Pascual E, Barskova V, Becce F, Castañeda-Sanabria J, Coyfish M, Guillo S, Jansen TL, Janssens H, Lioté F, Mallen C, Nuki G, Perez-Ruiz F, Pimentao J, Punzi L, Pywell T, So A, Tausche AK, Uhlig T, Zavada J, Zhang W, Tubach F, Bardin T. 2016 updated EULAR evidence-based recommendations for the management of gout. Ann Rheum Dis. 2017 Jan;76(1):29-42.
Richette P, Poitou C, Manivet P, Denis J, Bouillot JL, Clément K, Oppert JM, Bardin T. Weight Loss, Xanthine Oxidase, and Serum Urate Levels: A Prospective Longitudinal Study of Obese Patients. Arthritis Care Res (Hoboken). 2016 Jul;68(7):1036-42.
Salmon JH, Gottenberg JE, Ravaud P, Cantagrel A, Combe B, Flipo RM, Schaeverbeke T, Houvenagel E, Gaudin P, Loeuille D, Rist S, Dougados M, Sibilia J, Le Loët X, Meyer O, Solau-Gervais E, Marcelli C, Bardin T, Pane I, Baron G, Perrodeau E, Mariette X; all the investigators of the ORA registry and the French Society of Rheumatology. Predictive risk factors of serious infections in patients with rheumatoid arthritis treated with abatacept in common practice: results from the Orencia and Rheumatoid Arthritis (ORA) registry. Ann Rheum Dis. 2016 Jun;75(6):1108-13
Zouali, M. (2016). The emerging roles of B cells as partners and targets in periodontitis. Autoimmunity, 1-10.
Zouali, M., and Tsay, G. (2016). Developing connections amongst B lymphocytes and deregulated pathways in autoimmunity. Molecular Medicine 22. doi: 10.2119/molmed.2016.00206
Juge, Pierre-Antoine; Truchetet, Marie-Elise; Pillebout, Evangeline; Ottaviani, Sebastien; Vigneau, Cecile; Loustau, Clotilde; Cornec, Divi; Pascart, Tristan; Snanoudj, Renaud; Bailly, Florian; Gall, Emilie Cornec-Le; Schaeverbeke, Thierry; Saraux, Alain; Dieude, Philippe; Flipo, Rene-Marc; Richette, Pascal; Liote, Frederic; Bardin, Thomas; Chales, Gerard; Ea, Hang-Korng. Efficacy and safety of febuxostat in 73 gouty patients with stage 4/5 chronic kidney disease: A retrospective study of 10 centers. JOINT BONE SPINE. 2017;84(5):595-59
Maravic, Milka; Hincapie, Natalia; Pilet, Simon; Flipo, Rene-Marc; Liote, Frederic. Persistent clinical inertia in gout in 2014: An observational French longitudinal patient database study. Joint, bone, spine : revue du rhumatisme. 2017. 10.1016/j.jbspin.2017.03.013
Nasi, Sonia; Ea, Hang-Korng; So, Alexander; Busso, Nathalie. Revisiting the Role of Interleukin-1 Pathway in Osteoarthritis: Interleukin-1 alpha and-1 beta, and NLRP3 Inflammasome Are Not Involved in the Pathological Features of the Murine Menisectomy Model of Osteoarthritis. FRONTIERS IN PHARMACOLOGY. 2017 ;8. 10.3389/fphar.2017.00282
Richette, Pascal; Doherty, Michael; Pascual, Eliseo; Bardin, Thomas. Response: Renal dosing of allopurinol results in suboptimal gout care by T Neogi et al.. Annals of the rheumatic diseases. 2017;76(1):e2-e2
Richette, Pascal; Doherty, Michael; Pascual, Eliseo; Bardin, Thomas. SUA levels should not be maintained <3 mg/dL for several years. Response to 'EULAR gout treatment guidelines by Richette et al: uric acid and neurocognition by Singh et al'. Annals of the rheumatic diseases. 2017. 10.1136/annrheumdis-2017-211423
Ebstein, E.; Ea, H-K  Spontaneous resolution of Epstein-Barr virus-induced haemophagocytic lymphohistiocytosis in Still's disease treated by tocilizumab: a case report. SCANDINAVIAN JOURNAL OF RHEUMATOLOGY. 2018;47(1):84-85
Navarro-Compan, Victoria; Ramiro, Sofia; Landewe, Robert; Dougados, Maxime; Miceli-Richard, Corinne; Richette, Pascal; van der Heijde, Desiree. In patients with axial spondyloarthritis, inflammation on MRI of the spine is longitudinally related to disease activity only in men: 2 years of the axial spondyloarthritis DESIR cohort.  Annals of the rheumatic diseases. 2018;77(3):470-472
Terreaux, William; Masson, Claire; Eschard, Jean-Paul; Bardin, Thomas; Constantin, Arnaud; Le Dantec, Loic; Marcelli, Christian; Perdriger, Aleth; Scotto Di Fazano, Claire; Wendling, Daniel; Sibilia, Jean; Morel, Jacques; Salmon, Jean-Hugues. Incidence of paradoxical reactions in patients treated with tocilizumab for rheumatoid arthritis: Data from the French registry REGATE. Joint, bone, spine : revue du rhumatisme. 2018;85(1):53-57