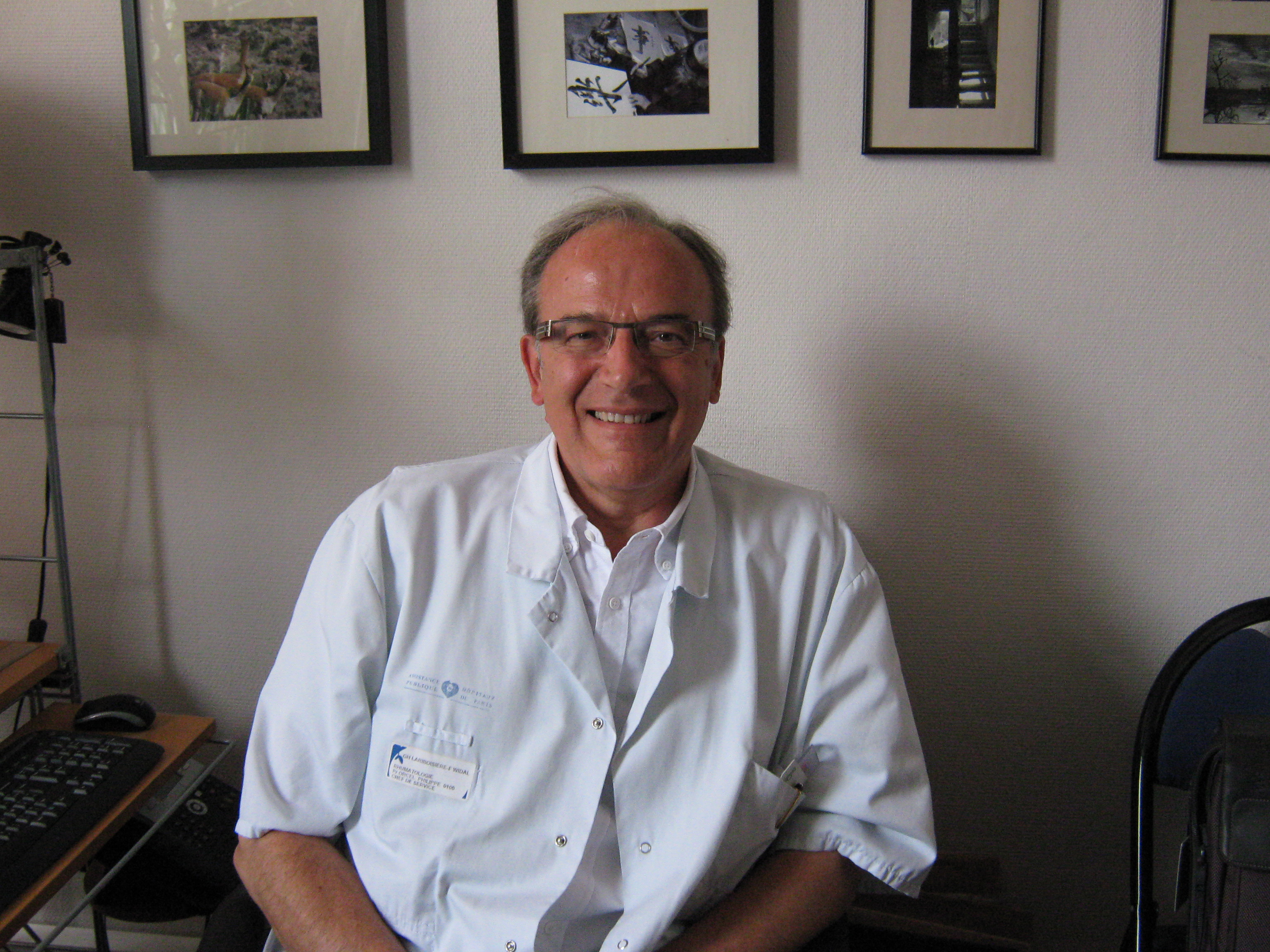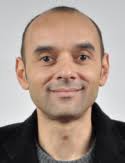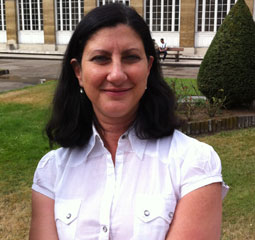 COHEN-SOLAL Martine
PU PH Directrice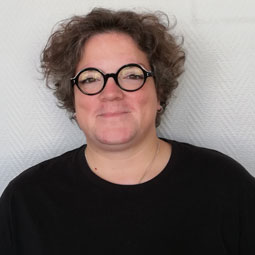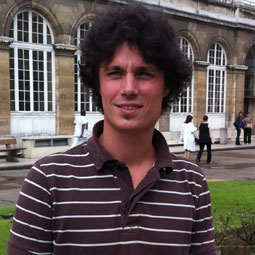 FUNCK-BRENTANO Thomas
HU MD
S. Fabre Thèse
M. Ricquebourg Technicienne
Altiner S, Karabulut HG, Yararbas K, Tükün A, Collet C, Kocaay P, Berberoglu M, Ilgin Ruhi H. A novel TWIST1 gene mutation in a patient with Saethre-Chotzen syndrome. Clin Dysmorphol. 2016 Nov 18.
Apra C, Collet C, Arnaud E, Di Rocco F. FGFR2 splice site mutations in Crouzon and Pfeiffer syndromes: two novel variants. Clin. Genet. 2016; 89 ; 746-8.
Biha N, Ghaber SM, Hacen MM, Collet C. Osteoporosis-Pseudoglioma in a Mauritanian Child due to a Novel Mutation in LRP5. Case Rep Genet. 2016, 9814928
Chabbi-Achengli Y*, Coman T*, Collet C, Callebert J, Corcelli M, Lin H, Rignault R, Dy M, de Vernejoul MC, Côté F. *equivalent position. Serotonin Is Involved in Autoimmune Arthritis through Th17 Immunity and Bone Resorption. Am J Pathol. 2016 ; 186: 927-37.
Funck-Brentano T, Ostertag A, Debiais F, Fardellone P, Collet C, Mornet E, Cohen-Solal M. Identification of a p.Arg708Gln variant in COL1A2 in atypical femoral fractures. Joint Bone Spine. 2016 Dec 23. pii: S1297-319X(16)30220-2
Heusschen R, Muller J, Binsfeld M, Marty C, Plougonven E, Dubois S, Mahli N, Moermans K, Carmeliet G, Léonard A, Baron F, Beguin Y, Menu E, Cohen-Solal M, Caers J. SRC kinase inhibition with saracatinib limits the development of osteolytic bone disease in multiple myeloma. Oncotarget. 2016 May 24;7(21):30712-29
Ledemazel J, Plantaz D, Pagnier A, Girard P, Lasfargue M, Hullo E, Dietrich K, Collet C, Moshous D. Malignant infantile osteopetrosis: Case report of a 5-month-old boy. Arch Pediatr. 2016; 23: 389-93.
Lhaneche L, Hald JD, Domingues A, Hannouche D, Delepine M, Zelenika D, Boland A, Ostertag A, Cohen-Solal M, Langdahl BL, Harsløf T, de Vernejoul MC, Geoffroy V, Jehan F. Variations of SOST mRNA expression in human bone are associated with DNA polymorphism and DNA methylation in the SOST gene. Bone. 2016 Nov;92:107-115
Maravic M, Ostertag A, Urena P, Cohen-Solal M. Dementia is a major risk factor for hip fractures in patients with chronic kidney disease. Osteoporos Int. 2016 Apr;27(4):1665-9
Ostertag A, Peyrin F, Gouttenoire PJ, Laredo JD, DeVernejoul MC, Cohen Solal M, Chappard C. Multiscale and multimodality computed tomography for cortical bone analysis. Phys Med Biol. 2016 Dec 21;61(24):8553-8576
Sanchez K, Palazzo C, Escalas C, Rannou F, Lefèvre-Colau MM, Ayral X, Beaudreuil J, Poiraudeau S. Patient-preference disability assessment for disabling knee osteoarthritis: Validity and responsiveness of the McMaster-Toronto Arthritis Patient Preference Disability Questionnaire. Ann Phys Rehabil Med. 2016;59:255-62.
Sellier P, Ostertag A, Collet C, Trout H, Champion K, Fernandez S, Lopes A, Morgand M, Clevenbergh P, Evans J, Souak S, de Vernejoul MC, Bergmann JF. Disrupted trabecular bone micro-architecture in middle-aged male HIV-infected treated patients. HIV Med. 2016; 17: 550-6.
Souberbielle JC, Bendavid S, Blain H, Bousson V, Breuil V, Briot K, Chapurlat R, Chapuis L, Cohen-Solal M, Fardellone P, Feron JM, Gauvain JB, Laroche M, Legrand E, Lespessailles E, Linglart A, Marcelli C, Roux C, Sutter B, Thomas T, Trémollières F, Weryha G, Cortet B. Reimbursment of the serum CTX assay in France: the clinical biology nomenclature is incoherent. Ann Biol Clin (Paris). 2016 Aug 1;74(4):381-3
Stichelbout M, Dieux-Coeslier A, Clouqueur E, Collet C, Petit F. A new case of bent bone dysplasia–FGFR2 type and review of the literature. Am. J. Med. Genet. A. 2016 ; 170 : 785-9.
Charlier, Caroline; Perrodeau, Elodie; Leclercq, Alexandre; Cazenave, Benoit; Pilmis, Benoit; Henry, Benoit; Lopes, Amanda; Maury, Mylene M.; Moura, Alexandra; Goffinet, Francois; Dieye, Helene Bracq; Thouvenot, Pierre; Ungeheuer, Marie-Noelle; Tourdjman, Mathieu; Goulet, Veronique; de Valk, Henriette; Lortholary, Olivier; Ravaud, Philippe; Lecuit, Marc. Clinical features and prognostic factors of listeriosis: the MONALISA national prospective cohort study. LANCET INFECTIOUS DISEASES. 2017;17(5):510-519
Collet, C; Ostertag, A; Ricquebourg, M; Delecourt, M; Tueur, G; Funck-Brentano, T; Orcel, P; Laplanche, JL; Cohen-Solal M. Identification of rare variants in young adults with idiopathic osteoporosis., J. Bone Miner. Res. Plus. 2017 Volume 2, Issue 1, Version of Record online: 6 Nov 2017
Funck-Brentano, Thomas; Ostertag, Agnes; Debiais, Francoise; Fardellone, Patrice; Collet, Corinne; Mornet, Etienne; Cohen-Solal, Martine. Identification of a p.Arg708Gln variant in COL1A2 in atypical femoral fractures. JOINT BONE SPINE. 2017;84(6):715-718
Rochoux, Quitterie; Leon, Nathalie; Brehin, Anne-Claire; Michel, Murielle; Orcel, Philippe; Marcelli, Christian. A case of Hajdu-Cheney syndrome associated with psoriatic rheumatism, two causes of acro-osteolysis. Joint, bone, spine : revue du rhumatisme. 2017. 10.1016/j.jbspin.2017.05.025
Torres, Pablo Antonio Urena; Cohen-Solal, Martine. Evaluation of fracture risk in chronic kidney disease. JOURNAL OF NEPHROLOGY. 2017 ;30(5):653-661